here is What you will Get
Benefits of the 0DTE Membership

Daily Returns
Generate consistent income trading SPX Index Options on Monday, Tuesday, Wednesday, Thursday and Friday.

Daily/Weekly Trade Recap
We keep you informed about trades and post them to each respective channel. At the end of the day, profit and loss is computed and updated in each channel.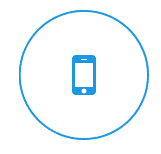 Instant Alerts
Real-time trade signals sent directly to your phone or computer. We use Discord as our platform to send you trade signals via unique channels.

CONSISTENCY: THE KEY TO SUCCESS
"SOME LESSONS CAN'T BE TAUGHT, THEY SIMPLY HAVE TO BE LEARNED." _ JODI PICOULT
6%-10%
Avg Returns / Trade
* $50 (profit) / $500 (investment)
50%-70%
Profit Target
* 0.70 (credit received) x 0.70 = 0.49 (profit)
2.5x – 3x
STOP LOSS
* 0.70 credit received x 3 = 2.10 (stop loss) – 0.70 (credit received) = 1.40 (net loss 🙁 )
Consistency: the key to success
"Best return on my investment ever — and I've tried lots of stuff."
High Probability Trades
Minimal Time Commitment
Proven, Income Generating System
With our service, because we only trade the most liquid markets in the world such as the S&P500 Index — it is extremely easy for you to put in your order at the same price as we do.
Start Trading With Us Today
Join us now to see if the way we trade is for you.
Benefits of Trading SPX Weeklys
Add greater flexibility and precision to your trading strategies with S&P 500 Weeklys (SPXW) options.

The trading account is credited/debited in cash, and there is no delivery of unwanted shares or market exposure. The European style is only exercised at expiration, eliminating the risk of early assignment

Certainty of Settlement, No Contra-Exercise Risk
Cash settled European style options exercise at expiration, unlike American style, which may be exercised OTM after market close — eliminating potential economic and tax risk for writers

Leading Liquidity Traded Around-the-Clock
Tap into one of the world's most actively traded and liquid markets, the S&P 500, during Global Trading Hours. SPX Weekly trade nearly 24 hours a day, five days a week**

Pay Less Time Premium
The shorter the time to expiration, the smaller the time premium

Targeted Exposure
Add greater precision to target specific market events like elections and corporate earnings reports

60/40 Tax Treatment
Capital gains may benefit from 60/40 tax treatment*
Gold Member
Access to all the Private and Public Discord Channels
Gold color name and Verified badge on Discord.
SMS Alerts ***NEW
SPX, ES, SPY, XSP 0 DTE trades
NDX, RUT, 0DTE trades
Iron Fly 0DTE trades
Iron butterfly (Casino-high-risk) trades
OPTIONAL BONUS - (2-7) DTE weekly options alerts
Daily key levels and high-low range
Gold Membership Continues ... 🙂
Gold Member Continues
Market Internal Analysis
Volume Profile Analysis
Morning Prep Plan
Full Blog Access
Trade Recap (Video/Text/Chart)
0DTE Discord Bot Alert --- *NEW
Access to 0DTE Bot--- *NEW
*You don't have to trade alone ever*
$69.99/Month Only.
*No Contract - Cancel Anytime.
Award-winning Trading Platforms
Whether you're a beginning investor or an advanced trader, we have a platform for you.
On-Demand Educational Resources at Interactive Brokers
Even the most experienced traders or investors need to keep learning to stay ahead. Interactive Brokers provides several resources to help you better understand IBKR products and services, markets, and technology.
We use and recommend IBKR by Interactive Broker exclusively.
(referral link: 0DTE.com will get $200, You can also earn up to USD 1,000 in IBKR stock (NASDAQ: IBKR)